On Saturday, February 24, my wife and I heard the KC Symphony in performances of a Bernstein suite, a Prokofiev violin concerto, and a Schumann symphony.  A Kauffman Center/Helzberg Hall concert is always a treat. 
This concert was guest-conducted by David Zinman, whose name I knew from his long tenure with the Baltimore Symphony.  Not that I had seen him conduct before, but the Baltimore Symphony was 65 miles to my southwest when I was in nearby Delaware.  It was a 2nd-tier ensemble, always in the shadow of the Philadelphia Orchestra, 45 miles to my northeast.  Yet the former was an ensemble on the rise, whereas the Philly O has been seen as rather static and staid.
Now that I've seen Zinman conduct for the first time, I have given him a nickname:  Papa Pasta.  He is aging and a little tottery at 81, needing a stool on the podium and some support on the way out to it.  He's respectable and old.  Thus "Papa."  Whence the "pasta" part?  His arms sometimes looked like spaghetti in a centrifuge, especially in faster tempos.  Such visual "noise" is a no-no for a conductor; it might feel good in the moment, but it doesn't help the ensemble.  Rather than getting caught up in good music and flailing about wildly and passionately, one will usually do better with clear gestures that are in the music, as opposed to gestures that ride along euphorically above or outside the music.  I've had many a time of euphoria and over-the-top gesture, so I know what it feels like to watch a video of myself and be embarrassed at being out of control.  Zinman's arms were not very bad at all in the grand scheme, but his elbows were a bit loose at times.  Overall, he cued with grace and led the music well.
If I'd seen him from the ensemble's perspective, I imagine I would have seen tremendous facial expression, because his interpretive gifts were apparent.  I particularly liked the 3rd and 4th movements of his Schumann Symphony No. 2 in C.  He seemed to know that music intimately and also seemed to enjoy what he was doing.  I long for higher-level music experiences, and I envied Zinman.  He must've had so many wonderful opportunities in music . . . .  Our son is now in a somewhat select school music group and had taken off with his recorder playing recently.  I don't want to be one of those live-vicariously-through-your offspring kinds of parents as I guide
or advise Jedd here & there, but I'm happy for him.  I do know, both first-hand and long-term, that music can be a sustained, positive force in a life.  Clearly it has been so for Zinman, and it had also been so for me.  Thinking back to the last post, "I can do that," I'd like to say that, yes, I can conduct like that (a trifle better in some respects, and not as well in others), but I have no delusions that I could ever be in a position like Zinman's as a sought-after guest conductor, a once-conductor-laureate, and a resident conductor for European orchestras.  I have neither his experience nor what I sense is a rare charisma.  I also suspect he has a gift for innovation and institution-building.  His stature as a leader far surpasses my own, even in my dreams.  Zinman is in a different league.
Maestro Zinman is not pictured on the podium above, but the KC orchestra is.  This ensemble (I assume always, and not just for specific pieces or conductors) sits in a somewhat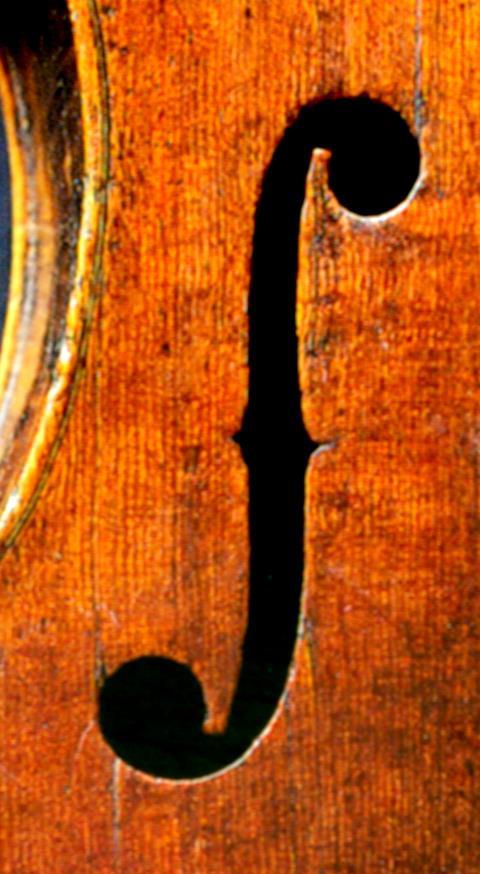 uncommon arrangement—"switching" the 2nd violins and the cellos.  This places the 2nd violins at the conductor's right arm, across from the 1st violins, allowing for good "mirror image" visuals.  The arrangement has the potential to mask the sound of the 2nd part in the audience, since the "f" holes of those instruments are facing back in toward the orchestra just a tad.  This is not a problem for a professional-level 2nd violin section, but rarely can this be a good thing for balance in a high school or small college orchestra.  The primary benefit of this seating arrangement is more cello projection.  In this instance (not always), the double basses are directly behind the cellos, which creates an even stronger low string sound. From the conductor's position—which is not always optimal for picking up ensemble balance—this positioning would result in a left-heavy string sound.  In other words, the frequently prominent first violins plus all the force of the low instruments on the left would dwarf the 2nd violins and violas on the right, but I suppose I'd get used to it . . . or I'd put the violas next to the first violins and have the basses and cellos shift to the right side of middle.
Thinking of bass sound brings to mind the apt words of an otherwise predictable preacher:  "Everyone loves the bass player."  There was nothing particularly profound or exemplary about that preacher, so he doesn't get a nickname.  Nor does this rather meandering blogpost get a real ending.