Unprompted, our son prayed one Sunday for us to find a church home, because, and I quote, "I'm getting pretty tired of going everywhere all the time."  We feel your pain, son.  Well, not exactly the same way, but we do feel it.
I can think of at least five churches (some connection exists in four of them) in which I have felt a significant level of interest.  Unfortunately, I also experience a lack of ability to minister within them.  There is little "chemistry" with the majority of the people in each of these groups.  The scenario constitutes an inner sense of uselessness:  I feel that I would be unable to "minister" there.  In my own tiny world, this is something of a crisis.
There was a time when I was more likely and equipped to reach to the under-served, the underprivileged, the down and out.  One time, I almost got done in by helping the down and out . . . .  I let an acquaintance borrow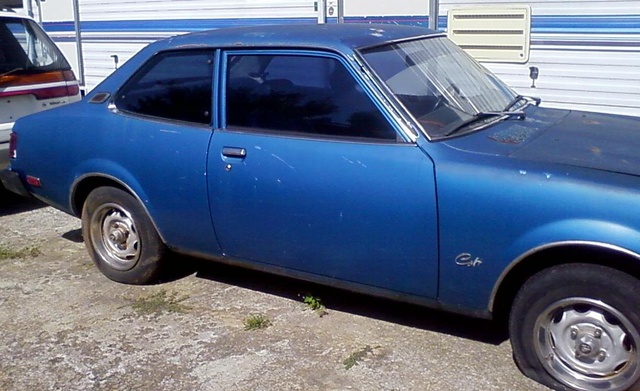 my old car while I was out of town on vacation, and when I returned, I discovered that he not only had had an accident but had also left illegal drugs in my car!  On several occasions, people have needed temporary places to stay.  Those friends were not in the same category, really, but still, they were in life-places of need, and I was capable of ministering to a few needs . . . so I did just that.  Then.
When I consider my life situations right now, it is abundantly clear why I am not as inclined to get involved.  I have my hands full taking care of myself.  (This sounds awfully selfish, doesn't it?  One friend who knows a fair amount about me recently suggested that I must take care of myself.  Popular self-help malarkey aside, there is some truth to the notion of not being able to do much for others unless you are OK yourself. I probably need to listen to those with insight into my scenario.)
Back to the churches—and my disinclination to minister within them.
Church #1 is composed of about 15 or 20 people, about three of which seem educated.  Those three are more or less disorganized and show too laissez-faire an approach for my taste.  Several others seem to have come from places in life that I can't seem to connect with or help with.
Church #2, where leadership is much more overt and capable, has a somewhat similar clientele.  Probably half of the 60 or 70 folks seem very "other" to me.  (I can think of five couples/families to which the above description does not apply.  There is a serious doctrinal disconnect with at least one of those, depending on the day.)  To be quite frank, I don't recall ever having heard such a fine, well-conceived mini-lesson at the immersion of a new believer ever (not in Restoration Movement churches or anywhere else).  Sadly, there is evidence that two more of the families with which I could have shared chemistry have decided to skip by me, rather than the other way around.  This church recently put forward an opportunity to get involved with re-integrating prisoners into local society.  This notion sounded like something very worthwhile.  I am just not sure whether I, as an "at-large" Christian who knows several folks at this church, could be involved.  There is also a looming sense of "I don't have the wherewithal anymore, anyway."  (See above paragraph on "taking care of myself.")
Church #3 carries the moniker "biker church."  Now, many of my readers who knew me only a dozen or more years ago might have a difficult time seeing me as a motorcycle enthusiast, & I'm not a crazy or obsessed one by any stretch, but I do enjoy short rides and have owned four motorcycles in my life.¹  Anyway, the Bluffs Biker Church already has a pretty good thing going, and its leader/teacher does not need any help from me to continue what he is doing.  Nor would I have as good a manner of ministering to the unique clientele as he does.
Church #4 is a more traditionally formed one.  It meets in a modest, well-apportioned building about 35 minutes from us.  We found a couple of arm's-length connections.  This is a reasonable group that uses a rotation of traveling public teachers.  While there can be benefit in this structure, and while we have appreciated some of the presentations on some levels, it differently perpetuates the preacher-centric mentality.  This setup, along with a permeating sense that this church is staid and set in its ways, combine to limit the possibilities for me to minister there.  Eventually, perhaps I could be one of the teachers, but I am not at all sure that I'd actually be ministering to anyone if I were.  Even my ability to lead worship in song would sort of fall on deaf ears there, if you know what I mean.
Church #5, just visited a second time after an initially split impression more than a year ago, still puts me in two minds.  On the one hand, I like the personality of the group as I walk in, and there are two leaders besides the recognized pastor—unusual in such a small group.  I was even oddly impressed with the simple, unassuming music (over which no one was embarrassed—they were all participating).  The problem here is not the potential chemistry with the "people in the pews" with with the current preacher-pastor, who has a sort-of irritable manner.  He has seemed persistently, mildly annoyed and punchy both times.  He's also more wordy than he should be.  Something about the group's "look and feel," despite the apparent normalcy and pleasant diversity of the people, makes me feel I'd be intruding.  Or travailing.  Or simply wasting my time and theirs.
Maybe it's just me.
After a year-long wait, we did begin an intensive study in our home last fall.  This is my primary place of "ministry" right now, I suppose.  As I type those words, the thoughts of Will Campbell about so-called ministry echo in my head.  He believed that the very idea of "ministry" tends toward arrogance—as though I can do something better than you.  Despite being better equipped and more experienced in teaching than anyone else in the group, I wonder if I truly do "minister" or not.
Perhaps I should simply be content in little connections here and there:
showing someone that I remember something about a past tragedy in his life
intentionally verbalizing, in the presence of an acquaintance of unknown or affiliation or belief structure, that I distinguish between worthwhile Christian books and patently dogmatic ones that serve the denominational interests as opposed to God's interests
expressing sincere sympathy when, in the course of my job, I meet or talk with people who are undergoing hard times
Those are such tiny, tiny things, but could they be viewed as ministering?  (Potentially, I suppose.)
---
¹  The present bike is the best fit for me, and it is an added nicety, that no helmet is required in my state; plus, a child (with helmet) is allowed to ride on the back.  So, Jedd loves riding with me.